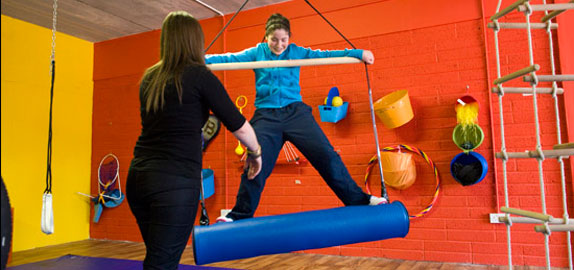 Helping children of all ages
We cater primarily for children and adolescents from birth to eighteen years of age. Services and supports are also available to young adults in third level, continuing education or who have ongoing needs and concerns. Services are specifically aimed at infants, young children and teenagers who may have diagnosis or difficulties in the following areas:
We also provide a service to individuals who do not present with a specific diagnosis, but may need some support in developing specific skills, such as: organisational skills, fitness and health, handwriting skills, social skills, confidence and self-esteem. To see how Occupational Therapy can benefit any of the above, simply click on the link.
Common concerns include:
Social Skills
Coordination Difficulties
Handwriting
Literacy ( Reading & Spelling)
Defensive/Seeking Sensory Input
Attention and Concentration
Emotional Maturity
Poor Confidence and Self Esteem
Living 
We improve the child's independence in daily tasks such as dressing, grooming, mealtimes, hygiene and other household or school activities- while always promoting their abilities within the family unit and class context.
Playing
We develop the child's physical abilities, creative thinking and social skills – all essential for confident interactions and successful play.
Learning 
We promote the students ability to take in and organise information, express their knowledge as efficiently and work as independently as possible. We aim for students to become more attentive, organised and productive with their schoolwork.
[pubble][/pubble]